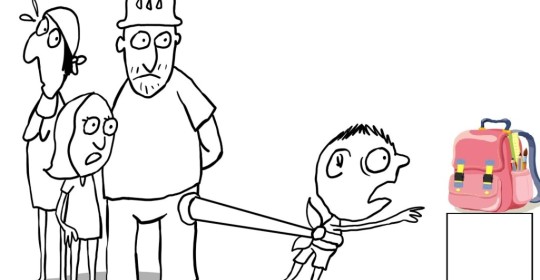 Treatment & Management of ADHD:- 
Adhd is typically treated with drug and behavioral methods based of operant conditioning. Here we are narrating psychological way of management.
Psychological Management –
After medicine there is most prominent tool of management are parental training and class room adjustments based on operant conditioning principle. This type of management show quick improvement in behavior in both the sector social and academics. In these treatment children behaviors are inspect in house & classroom and they are emphasize for behavior appropriately for example remaining in the seat and working on assignments. Point systems and star chats are typical component of this type of counseling. Youngster earn points and younger earn star for behavior in certain way. The focus of all these operant conditioning is to improve academic work and household's works or learning social skills rather than reduction of hyperactive behavior such as running around and jumping. Evidence shows that parents training and class room management show marks improvement in comparison to medications.
School intervention for children with adhd includes teacher's training where they understand the need of child and also understand the behavior management techniques to handle child. Teachers also develop behavior monitoring report where they write ever-days Childs behavior and every weekend both teacher and parents discuss about the behavior in class room and all the management of counseling are progress under child psychologist supervision where child psychologist make plan about the child and this will go longs so its is advisable to the parents to have patients and support the mental health counselors.
Call for discussion and appointment – 9369160546 , 9415370790
Leave a reply →